We know you have questions about our online store.
That's why we've rounded up the most popular ones and answered them in detail.
After entering all the required information on the checkout page, you can choose your preferred payment method.
Our main credit card payment option is: Credit Card (VeriPAY by CreditGuard).
It is important to check the I've read and accept the terms & conditions checkbox. before clicking Place order.
After clicking on the purple  Place order button, please wait for the payment process to advance. some patience might be needed.
Thank you for not smashing the button multiple times repeatedly 🙂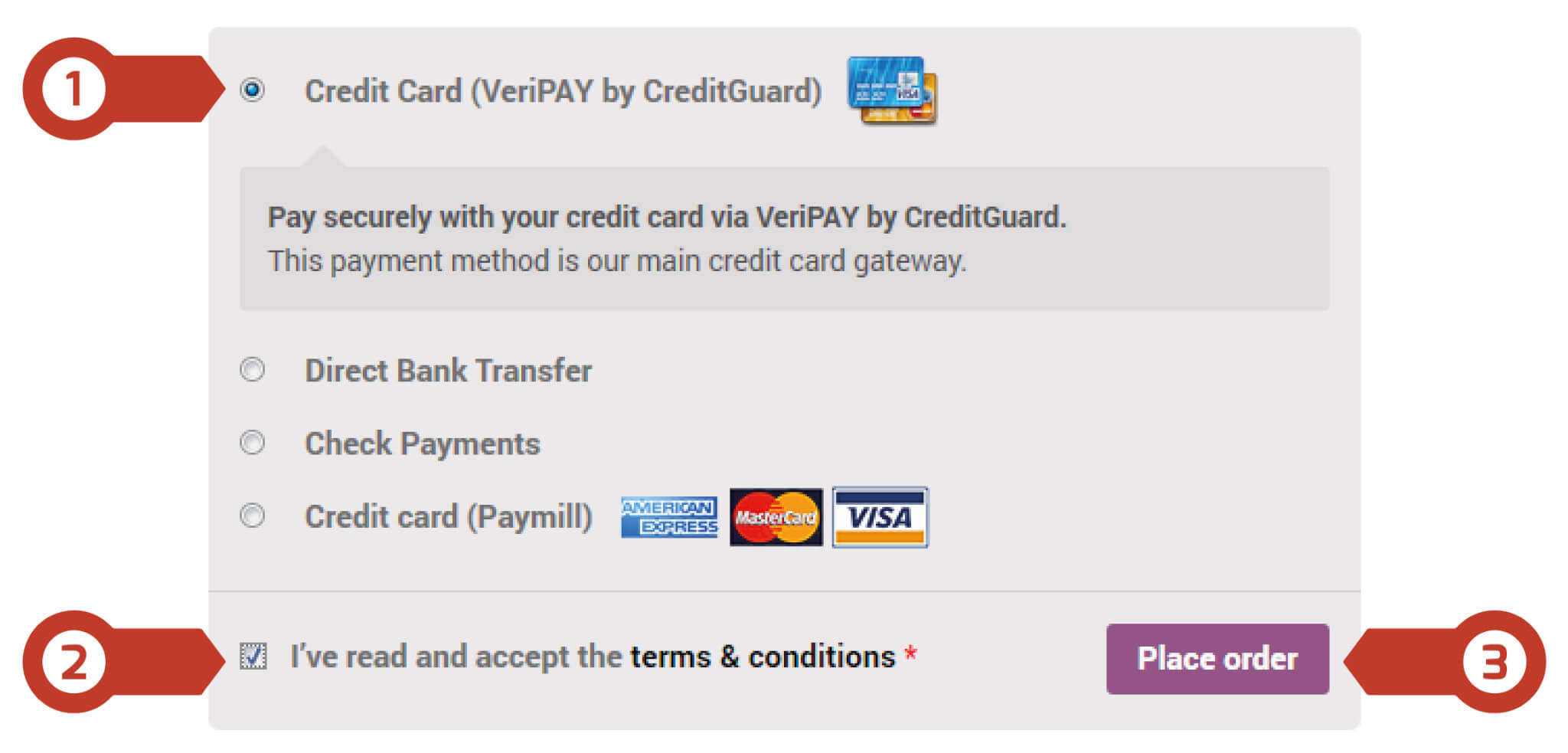 This page is secured for the safety of your credit card information.
Feel free to use your ID number or passport number in the Passport Number field.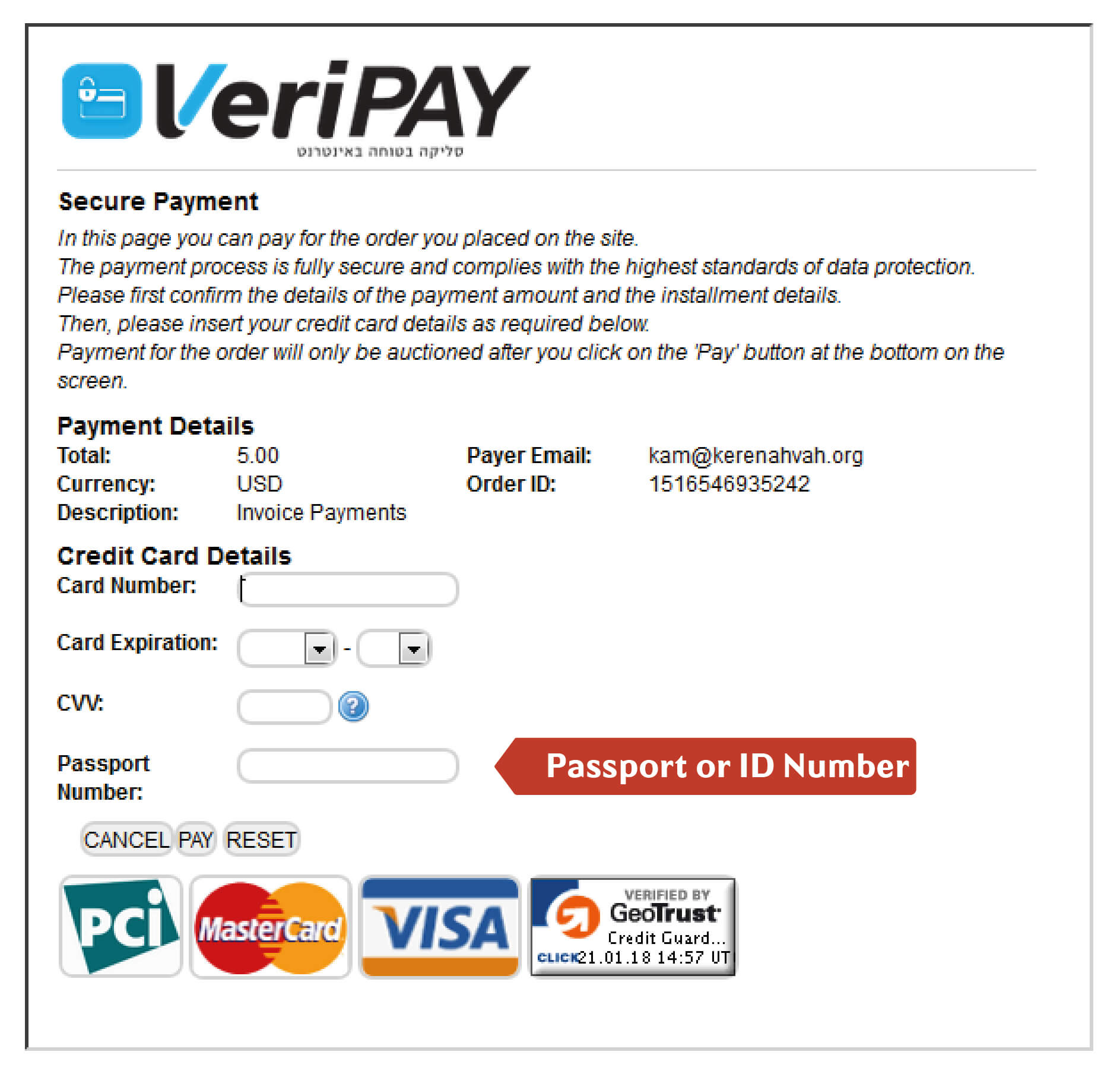 We are always available to help you out. Whether it's a support issue, a question about a product of ours, or any other query, we are here to respond to your request.